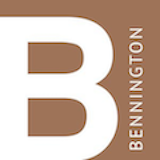 -->
assignments
1.

getting started

due Tue Sep 7
Browse through the course website, including at least the syllabus, resources, and wiki.
Read Neal Stephenson's In the beginning there was the command line .
Do the jupyter.bennington unix scavenger hunt . (If you haven't used a unix shell before or need a referesher, check out software carpentry's tutorial or the other links on the course resources page.
Write two fizzbuzz programs in different languages and/or coding styles.
Describing your coding background, including what languages you've used and which software tools - editors, compilers, IDEs . If there's a coding project you'd like to share, share away.
Optional: if you've finished all that and still have time, start playing around with regular expressions by doing some exercises at regexcrossword.com. (If you're new to regular expressions, google "regex tutorial" and jump in.)
2.

advent of code 1

due Tue Sep 14
With the other students that you started working with in class on Tuesday the 7, finish the advent of code 2017 day problem, parts 1 & 2. Explain what you did.
If you have time, continue on to 2017 day 2 and/or 2017 day 4.
(I suggest you get an account there so that you can get your own inputs and check your answers ... we'll be continuing with these for a few weeks.)
Using the links on the resources page and the Sep 7 notes, start exploring regular expressions - we'll discuss and go over some examples next week.
3.

advent of code 2

due Tue Sep 21