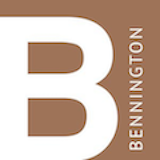 -->
assignments
1.

getting started

due Thu Sep 9
Tell me about yourself - what your coding and internet background is and what your goals and interests are in relation to this course.
Make a static website with (at least) one .html file, one .css file, and one image. The content and design are up to you - it could be about a place or a movie or a blog essay or whatever you like. Create a folder within share/a_static_site , upload your files, and on the assignment page discuss what technology elements from HTML and CSS you used and what design choices you made. To find tutorials and resources for this material, look on the course resources page. The Structuring the web tutorial at MDN is a good place to start if this is new to you.
Suppose you sit down at a computer on campus that you've never used before, open up a browser, and type in the URL for that static web page. Describe as best you can everything that happens in that computer and in the larger internet when you hit Return and page loads.
2.

deploying a website

due Thu Sep 16
Create another html + css + images site, this time with navigation & multiple pages. You're welcome to start from a template, but if so understand it and adapt it. Do think about design & accessibility.
Explore web hosting and name registration. Deploy your website, either somewhere of your choosing, explaining what you did. I'll go over a couple of examples on Monday.
If you have more time and/or feel comfortable with all that and would rather move on, start reading about JavaScript and the DOM using the links on the resources page - that's where we're headed after this.
3.

client side javascript 1

due Thu Sep 23
Make a web page that does something using javascript ... how much and what is up to you, depending on your background and experience.
Use the time to explore (a) the language and (b) the DOM, using the links on the resources page.
Describe what you did and what you studied.
If you aren't sure what to do, make a javascript page that looks like a tic tac toe board, and which lets the user click to draw X's or O's.