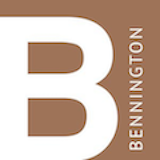 -->
assignments
1.

section 1.1 - starting scheme

due Thu Sep 9
Install either racket or guile with the links in the resources page and as described in class.
Get a copy of the SICP textbook.
Read section 1.1.
Do exercises 1.1 through 1.4 (scheme basics practice).
If you still have time (4 credits = 12 hrs/week total), do 1.5 & 1.6 (evaluation subtleties).
And if you still have time, do 1.7 & 1.8. (recursion and conditional practice using Newton's method)
Describe what you did and how this is going.
2.

section 1.2 - recursion

due Thu Sep 16
Read section 1.2.
Explain in your own words the difference between what the authors call an "iterative process" and a "recursive process". (Note that both can be coded with a procedure that refers to itself.) Use ,trace on factorial and fact-iter from the text to illustrate the difference.
Do exercise 1.9. Include a "by hand" application of the "substitution model", and using ,trace to see the execution.
Do exercise 1.11. Again use ,trace to illustrate the difference between the "iterative process" and "recursive process".
Do exercise 1.15. (This is a "divide-and-conquer" algorithm, which is a hint for the O() behavior.)
If you still have time and/or the inclination ...

exercise 12 asks you to calculate the (n m) element of Pascal's Triangle.
exercise 16, 17, 18 work through a very cool "logarithmic time multiplication" idea.
exercises 1.21 - 1.28 look at classic algorithms for testing prime numbers, used in cryptology.
3.

lambda, let, cons, car, cdr

due Thu Sep 23
Read enough of 2.1 and 1.3 (or google to find other explanations) to understand cons, car, cdr, lambda, and let. (Yes, the names are terrible. We can find aliases for some ...)
Explain the relation between cons, car, cdr, and list in scheme. Give an example, with some pictures.
Explain what let does, and how it can be implemented with lambda.
What is this trying to do, and why does it fail : (let ((a 1) (b (+ 1 a))) (+ a b)) ?
Do exercise 2.2 : a line segment API
Do exercise 2.17 : find the last pair of a list
Do exercise 1.34 : subsitution rule ; functions as arguments
Do exercise 1.35 : the golden ratio as a fixed point
optional

2.5 : encoding two numbers into one integer
2.6 : encoding numbers with only functions (i.e. Church encoding ... very cool)